We live in a society where femininity is pushed to the back burner, and being a sexy and confident woman is not socially accepted. I invite you to a workshop, where you will born the female element in yourself and at the same time you will regain your power. In tantra the female energy called Shakti, is an uncontrolled power flowing from the ground. You will be able not only to learn more about the feminine energy, but also you will be able to feel its effects firsthand. Ecstasy, emotions and pleasure is all brought by Shakti. You will feel feminine, ecstatically and at the same time strong and independent.
What will you get
You will connect to the feminine essence
You'll learn about the main assumptions in tantra
You'll learn how to regain your power and
How to communicate your boundaries in a safe manner
You will learn how to have access to ecstatic states and pleasure
You will learn about breathing techniques that stimulate the flow of Shakti ("Shakti breath")
You'll learn"The Touch of Shakti" technique
You will experience body healing tantric rituals in a safe group of supporting women
Tantric massage learning
You learn how to climb the vibrations of the body and mind to a higher state
Who is it for?
This workshop is for all women who want to feel not only more feminine, but also want to feel ecstatically. Feel the energy flowing from the ground and feel your power! If you feel that life is not only made of visible matter, this is the perfect workshop for you to see and feel it for yourself and on yourself. You can bring a friend, mother, sister, or come alone.
Is there nudity in the workshop?
Yes, in this workshop there can be nudity. At each of our workshops we create a safe space so that each participant can freely explore the subject of the workshop. We create a safe space while respecting the boundaries of each participant, so no need to worry, because you decide what is good for you.
When?
We agree individually the date of the workshop.
Duration of the workshop:
2 days (16h)
The applications can be sent to our email. In the message, please write how many people want to participate in the course and propose the dates you wish. It is possible to agree the sessions individually.
Prices:
300  USD - individual workshop
250 USD per person if you bring with you a friend
200 USD per person  - 3 ladies
Application:
Facilitator: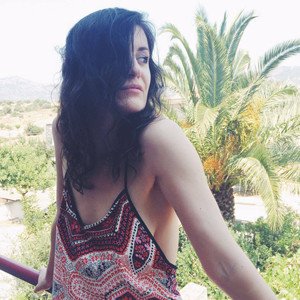 Natalia - tantric jogi, priestess, hatha yoga teacher, began her spiritual path many years ago in 2008, knowing that there is something more than just the material world. Since 2011 she has been practicing hatha yoga intensively. She completed several Ho'oponopono by Morrnah Nalamaku Simeon courses - ancient Hawaiian healing arts, many courses of tantra, specializes in tantric massage, knows many tantric massage techniques and is a certified Tantric Massage Therapist. Apart from tantric teachings Natalia participated in courses for personal development such as NLP courses, development of intuition, concentration and relaxation, Ayurveda, shamanic and sexual healing methods. Her main scope is to help people in transformation, help couples to build a long lasting and strong relationship and connect heart to the sexual energy, which brings transformation, happiness and bliss to people's lives.