Workshop description
We created this workshop specifically for couples to not only build a long-term relationship based on true love, but also open up to the extraordinary gifts that the sexual energy carries. In Tantra, sexual energy is used for spiritual transformation and change, this is a rocket fuel that will take you further than you consciously can imagine. Tantra is a non-dualistic path, unlike religious systems where to be a spiritual person one need to renounce completely materiality and also has to put the pleasure aside, in tantra pleasure is part of the path. We were born in a material human body in order to become an embodied spiritual entity, and therefore the more we enter into matter, the more we develop our base and develop the roots reaching deep into the ground, the more we will be able to rise to the top.
That which is above is from that which is below, and that which is below is from that which is above, working the miracles of one. (The Emerald Tablet)
In this workshop you will connect with your partner at the heart level, it will be a journey into yourself, because the space of the heart is inexhaustible and full of power. Only the sexual energy connected with the heart gives so much satisfaction and pleasure - you can check it out yourself at the workshop. The main topic of the course is to open to delight and pleasure; special techniques will help you discover the bliss which you didn't even dream of!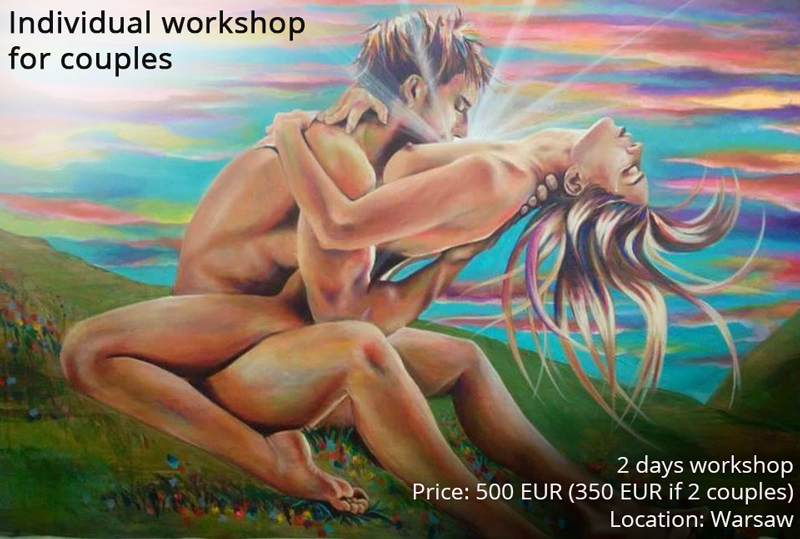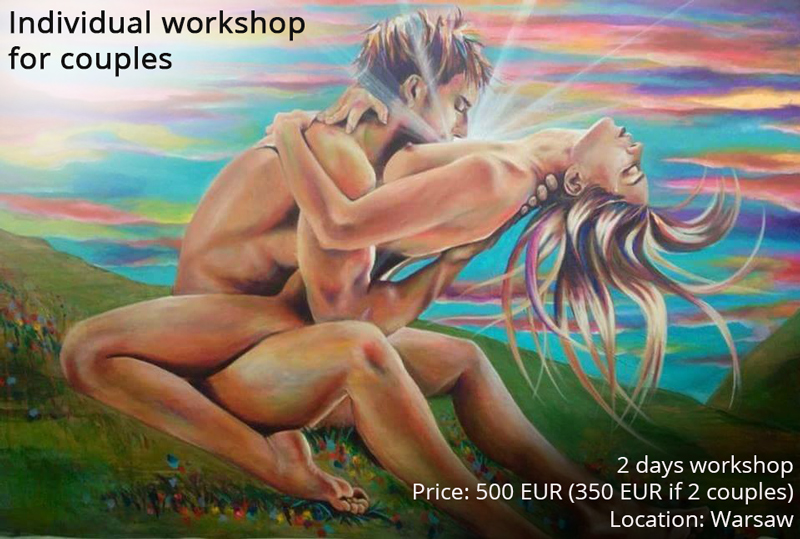 What you will get
You'll learn more about Tantra - ecstatic path of transformation and spiritual development
You will learn the chakra system and you will learn how to use this knowledge in practice
Learning how to achieve whole-body orgasms for men and women
Techniques for purifying the emotions and cleansing the body from old, unnecessary deposits of energy
You will learn how to stimulate and unlock the Kundalini energy (Kundalini Shakti) - This energy is a powerful rocket fuel
You will learn massage techniques for your partner to stimulate the senses, purify the body and open up to pleasure
You will learn different techniques and rituals of love making in Tantra, containing powerful and ecstatic techniques
You will discover our proprietary Delight Meditation© and feel its miraculous effects on your skin
You will learn meditations for couples that will allow your relationship will flourish
You will experience the combination of sexuality and spirituality in practice
You will get a powerful but simple in practice techniques that you can practice with your partner every day
You will change your approach to sexuality the body to a more positive, pure and holy, free from fear and shame
Who is it for?
The workshop is suitable not only for couples who want to regenerate and refresh their relationship, but also for those who simply want to feel closeness with their partner at all levels - physical, sexual and spiritual. This is a workshop for those who are looking for and want to experience more pleasure with their partner. Here you will get valuable tools to make delight become part of your life. At the workshop there is nudity, but you decide your limits and the degree of involvement.
At the workshop usually take part life couples, but can also come with a friend. Love practices will be selected specifically for your level and readiness to get closer.
Duration of the workshop
[Note, the details and prices are from 2016, therefore are outdated]
Price:
500 EUR from 1 couple
350 EUR per couple if 2 couples will take part to the workshop
Number of participants:
Individual workshop for 1 couple (if you have a couple of friends which would like to participate with you at the workshop, the price per couple would be lower)
Facilitators: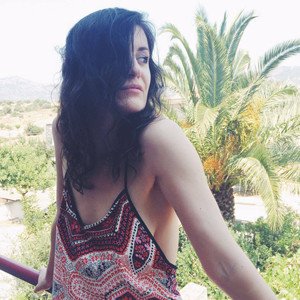 Natalia - tantric jogi, priestess, hatha yoga teacher, began her spiritual path many years ago in 2008, knowing that there is something more than just the material world. Since 2011 she has been practicing hatha yoga intensively. She completed several Ho'oponopono by Morrnah Nalamaku Simeon courses - ancient Hawaiian healing arts, many courses of tantra, specializes in tantric massage, knows many tantric massage techniques and is a certified Tantric Massage Therapist. Apart from tantric teachings Natalia participated in courses for personal development such as NLP courses, development of intuition, concentration and relaxation, Ayurveda, shamanic and sexual healing methods. Her main scope is to help people in transformation, help couples to build a long lasting and strong relationship and connect heart to the sexual energy, which brings transformation, happiness and bliss to people's lives.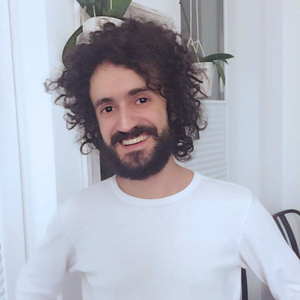 Sergio - tantric yogi and hatha yoga teacher - certified Tantric Massage Therapist. Tantra and meditation teacher, is passionate about transferring valuable tantric teachings to people, to serve for the good of all beings. He believes that Tantra is the path that will bring peace and harmony to the world. Sergio specializes in tantric massage, he learned different techniques thanks to knowledge gained in many different courses from different teachers.
Opinions from participants
[Translated from Polish to English]
Hi,

I feel that you are doing great.
I have some free time, so I write a few words after Sunday's workshop.

The workshop was amazing and it allowed us to discover our energy reserves.
I never thought that chakras have such a big impact on the functioning of the body and relationships with others ...
We felt that we really have so much of that energy and that we can develop it further.
Therefore it's great that you showed us how to release it one another via the massage - we will practice and we hope that we will reach the next level.
If you could recommend us a book in Polish on budget it would be awesome.

Regarding the sensations in the body after the workshop:

Fatigue - I felt that all my energy ran away from me, I had to quickly lie down to sleep, but the next day it was great
I stopped to have a fancy for meat, I can not look at it, nor I want to eat it, I do not know if it's because of the workshop, or it just somehow happened. But I feel that my body doesn't need it
Frank feels good, he is still mega impressed by his abdominal orgasm and he it incredibly surprised him so now I have the challenge to give it to him again 🙂

Kisses and take care and if there will be an interesting Tantra event in Warsaw let us know and we will book the tickets
See you in February for another workshop led by you, we will come for new knowledge 🙂
papapapa