TANTRIC MASSAGE WARSAW, SCHOOL OF TANTRA, TANTRA WORKSHOPS & SPIRITUAL PRACTICES
Anahata Tantra Temple
tantra, tantric massage and healing
 Warsaw - Poland
About Anahata Tantra Temple
The Anahata Tantra Temple is a place for powerful spiritual practices such as Tantric Massage and meditation. The Temple is also a school of tantra open for everybody who wants to integrate their divine consciousness, connect on a deep level with his or her partner, experience sexual healing or simply feel more peace and love in your life.
Is Tantra for you the right path of spiritual development or do you feel that you need cleansing to get rid of emotional or sexual energy blockages? We are here to share our knowledge and love with you, as well as to support you in the path of embodied spirituality, which is tantra.
It is you to decide whether you are ready for beautiful changes, to live your life at its full, development, transformation, growth, much more delight and pleasure than you've ever been able to imagine!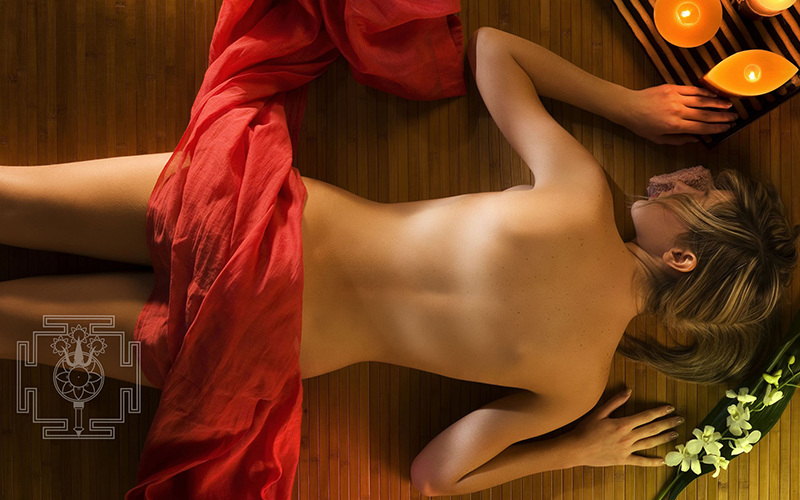 Our massages
The years of spiritual development, practice and knowledge acquired from Yoga and Tantra Yoga masters, as well as competencies and skills gained  in numerous international courses, qualify us to practice Tantric Massage as Tantric Massage Therapists. By taking advantage of knowledge on Ayurveda that we gained on a course dedicated to this topic held by a master from India, who comes from a family that cultivates a tradition of Yoga and Ayurveda and experience in massage, we also offer Ayurvedic massage and other types of massages, such as relaxing massage for pregnant women, having special care for the oil used, gentle and respectful touch.
"Fear not what is not real, never was and never will be.
What is real, always was and cannot be destroyed."
Bhagavad Gita
Tantra workshops
If you want to know more about tantra or if you want to continue your practice with a partner or alone, we invite you to take part in our tantric workshops dedicated to spiritual development, transformation as well as opening up to greater bliss and ecstasy in life.
You will learn not only about the theoretical assumptions of tantra, the chakras system, but also to experience the positive impact of tantric practices on body and spirit. Regardless of your individual goal, tantra is able to completely change the life of every human being for the better, full of light and love. You will learn how to combine sexuality and spirituality, defeat fear and shame about sex and the body and you will connect with your inner self on a deeper level. Tantra is the path of embodied spirituality, which we follow and which we would like to share with the people! Come on Tantra workshop for couples, single men and women, make today the first powerful step to start a new life full of ecstatic splendor!
Workshop description We created this workshop specifically for couples to not only build a long-term…

Read more

We invite couples that want to know more about tantra, and most of all to…

Read more
We invite all those who feel that they need more from life. If you feel that…

Read more

We live in a society where femininity is pushed to the back burner, and being…

Read more